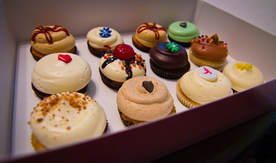 Cupcake Wars Janary 21​

Cupcake Wars
, coming to Gloria Dei Sunday, January 21st. All ages welcome to enter, multiple flavor entries welcome. Prizes awarded for Best Tasting, Best Decorated, and Bakers Choice. Come join the fun and help support our youth trip to Houston! A Chili meal will be included with cupcake taste testing. Contact Laurie Weber for more details.
​
---
---
Epiphany Household Event
Wednesday, January 17, 6:00-7:00 p.m. Join us for a puppet show, flashlight games, craft, and a pizza dinner! Please bring a flashlight. All are invited!
---